About
Where is Hudson Falls Located?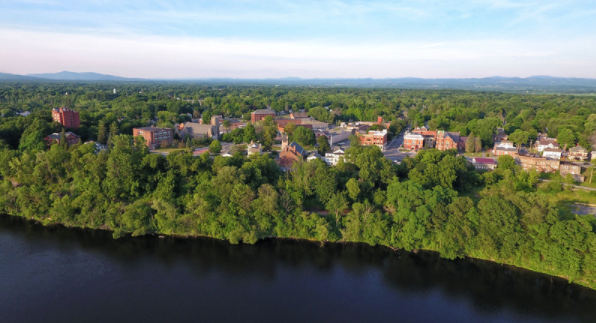 Hudson Falls, New York is located approximately 55 miles north of Albany and just 13 minutes from Lake George, New York, a popular vacation spot. Hudson Falls is located in what is described as the foothills of the Adirondack Mountains. Hudson Falls borders several townships including Queensbury, Fort Edward, Moreau and Kingsbury. The Hudson River runs along the western border of the Village.
Derby Park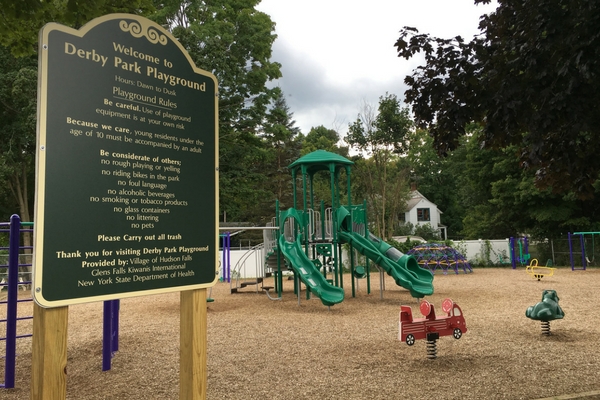 Derby Park is located between Coleman Avenue and William Street. The park is Village owned and equipped with large softball fields, basketball courts and a new play area for children. There is also exercise equipment for adults to use while the kids play.
The park hosts many sporting events including youth soccer, men's softball, basketball tournaments, car shows and other public events.
Sandy Hill Days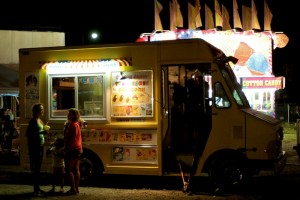 Each September the Village holds a carnival type celebration to remember the old village name, Sandy Hill. The event is referred to as "Sandy Hill Days" and is hosted in Paris and Juckett parks. There are arts and crafts, great food, continuous live music, rides, games, clowns, magicians, balloons, and a spectacular fireworks display at dark on Saturday. Click here for the Sandy Hill Days site.
GE'S Concerts in the Park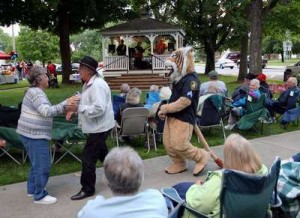 Each summer the Village holds an eight week, free family concert series sponsored by General Electric in Juckett Park. Musicians perform in Jucket Park's gazebo which is located in the center of the downtown business district.
Feeder Canal Bike Path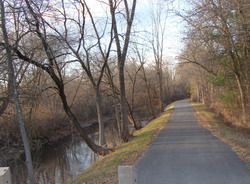 The Glens Falls Feeder Canal trail is a 9 mile trail suitable for walking or bicycle riding. A portion of the trail travels through the Village. A variety of wildlife can be seen from time to time. Bicyclists and walkers can enjoy the view of the Five Combined Locks off Burgoyne Avenue.
Earl Towers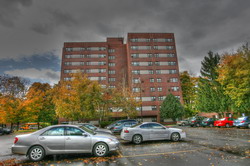 Earl Towers, located near the historic Village Park in downtown Hudson Falls provides 75 , one bedroom senior apartments. Within walking distance of stores, restaurants, health care facilities, public transportation, this senior center creates an ideal residential environment for independent seniors.
September Balloons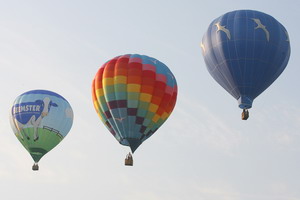 Each year in September, a variety of hot air balloons can be seen floating over the Village during the annual Adirondack Balloon Festival. The balloons are launched in neighboring Warren County and often float to rural locations in Washington County to land. Adirondack Balloon Festival
Senior Center
The Senior Center of the Kingsbury & Fort Edward Area, Inc is open Monday through Friday from 8:30 a.m. to 1:30 p.m. Lunch is served daily at 12 Noon. Transportation to and from the center can be arranged by calling 747-9352. Exercise Programs Include: "SilverSneakers"- Mon & Fri 9 -10 am "YogaStretch" – Wed 9 – 10 am "OsteoBusters" – Tues & Thurs 9-10 am
John "Max" McDonnell, Director
Phone:  (518) 747-9352
78 Oak Street
Hudson Falls, NY 12839
http://www.seniorcenterkfe.com